Welcome to Wassmer Properties 2013
Rated A+ by the Lexington Better Business Bureau January 2013
Established in January 1979, Wassmer Properties has been providing affordable academic housing in the safest neighborhoods surrounding the University of Kentucky. For almost thirty-five years Wassmer Properties has been a UK academic housing provider for UK students, faculty and staff and BCTC students.
Why Rent From Us?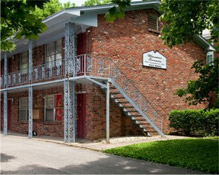 Wassmer Properties apartment buildings are all located within four blocks of the University of Kentucky. Many of our properties are closer to your classes than the UK dormitories. Our properties are certainly closer than the remote Commonwealth Stadium student parking lot that is both inconvenient and expensive which is where you will have to park should you rent an apartment that is further away from UK than walking distance.
With a property to fit any student's budget, Wassmer Properties continues to provide alternatives to the spiraling cost of University of Kentucky on-campus housing both in the on campus dormitories and the UK apartment complexes
The demand for private student housing around the University of Kentucky has resulted in the development of apartment complexes in areas prone to property and violent crimes. Wassmer Properties apartment buildings and town homes are all located Lexington's safest neighborhoods.
Just do the math. Add up the cost of campus dormitories and UK campus apartment complexes, with UK Campus Housing, mandatory meal plan, parking and compare. You'll find that private housing is an attractive option — and we don't kick you out for semester breaks at Christmas and Spring break.
Prospective RESIDENTS
Existing RESIDENTS